Conviction
As a global leader in responsible investing with nearly €280 billion of responsible assets under management, we are aware of our responsibility and our role as an asset manager to contribute positively to the future of our world in line with the expectations of our clients and investors.
We have implemented a commitment policy in order to influence companies to apply better practices from today in environment, social policy and governance.
Long term perspectives
We have the conviction that companies which are already applying responsible practices today will have competitive advantages in the future. Indeed, these strategies should benefit (lower taxes, administrative and legal facilities, new technologies ...) and expect higher return in the future.
We invest in companies that are adopting best practices because we believe they will create value over the long term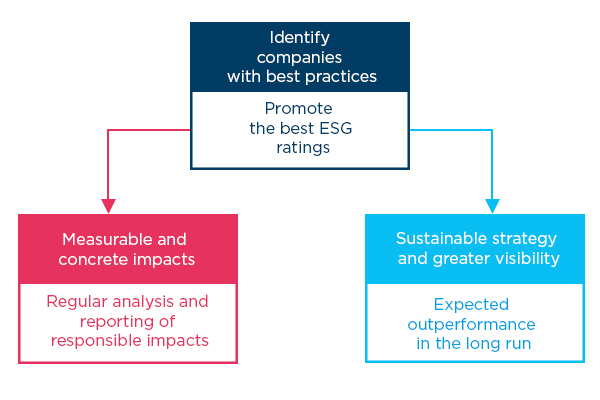 An evolution in progress
The integration of extra-financial criteria has already begun through the energy transition. Investors are more and more committed and give a particular importance to environmental and social factors, especially young people.
Through responsible investment, we offer the opportunity to contribute individually from today to the challenges of sustainable development, among which: