Our know-how

Sustainable Development and Finance
Sustainable Development and Finance
Responsible investing aims to integrate the principles of sustainable development into finance, namely to develop sustainable solutions to preserve natural and human resources.
A global awareness
This approach seeks to have a positive impact on our planet through human and environmental criteria. A global awareness is expanding around the world, and discussions related to climate, social issues and inequality are now central for political and economic decisions. Financial actors are essential links to make the energy transition by offering more transparent investments which have interesting long-term perspectives.
Key points about Responsible Investing
Act for a better world by supporting companies that are committed for sustainable development

Integrate qualitative and

non-financial criteria into investing decisions

Invest with a long-term view and report on completed commitments
Sustainable Development Goals
In 2015, the United Nations created an international reference for responsible investments with the Sustainable Development Goals (SDGs), which bring together 17 major themes to transform our world, including the energy transition, the fight against poverty, access to education or gender equality.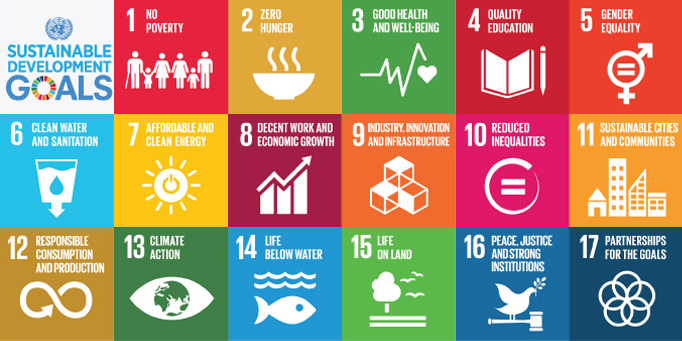 How do we invest responsibly?
Several strategies exist to determine a responsible approach by conducting an analysis that goes beyond purely financial criteria:
Exclusion of companies which have activities considered as harmful according to international defined standards (nuclear, weapons)
Investment made with the willingness to generate social and/or environmental impact on society
Application of voting right during general meetings in order to be involved in companies' political and strategic decisions
Investment that contributes to social and/or environment challenges, through specific themes such as water, education, food ...
Take into consideration Environmental, Social and Governance factors in the extra-financial analysis. This is the most common way to evaluate a responsible investment and it can be split into several approaches. The most used strategy, "Best-in-Class", corresponds to the selection of the best companies in each sector according to ESG criteria.